About Us
At Ultimate Property Management we believe in providing more than a professional property management service. We believe in true excellence. True excellence always begins and ends with the way you treat people. If you believe that every human being should be treated with dignity and respect, we have a lot in common! This idea permeates our culture from the top down and into every relationship that we enter into. First and foremost we represent the best interests of our home owner clients at all times. We believe that our unique, personal approach ultimately serves our owner's best interests. We find that we catch more bees with honey. When tenants understand that their needs and concerns are heard and considered, they are more likely to respect the home and property they live in. When vendors are treated honestly and fairly, they deliver a higher level of service. It's a simple philosophy and it's the bedrock of our business model.
Meet the Team
Ed Wagenseller » Owner/BIC/President of Ultimate Property Management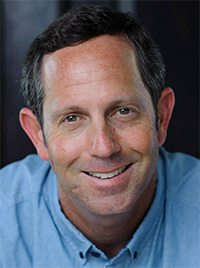 I received my real estate broker license in 1999 at the encouragement of my older brother. I never intended to put it to use, but then my wife and I discovered that we would be having our first son in May of 2000. Needless to say, I went to work. 18 years later I am still in the business of real estate and haven't looked back.
We started acquiring rental properties in 2004. In the span of 5 years we acquired 6 rental properties. My wife and Vice President of Ultimate Property Management, Melissa Wagenseller, took over the accounting aspect of the business and things have been running like clockwork ever since. Property Management just seemed like a natural progression. When not working in the real estate world I love to surf, play golf, or just take leisurely ride on the Intracoastal Waterway with my wife, two boys and Golden Retriever Bessie.
---
Melissa Wagenseller » Vice President
I have lived in Wilmington since 1987 and love the area and beaches. After working in the environmental field for seven years, I took an 11 year break from the paying workforce to be a stay-at-home mom and raise my two boys. Once they got older and less dependent I took on the role of account manager for Wagenseller Enterprises LLC, our real estate sales business and Wagenseller Properties LLC, our personal rental property business. I took a Quickbooks course at Cape Fear Community College and even started running our household funds like a business. I love the structure and process and much to my surprise, enjoyed tracking the financial aspects of our lives. I love the beach, reading, and am a former member of the UNCW Women's Ultimate Frisbee Team which won the National Championship in 1992. Go Seaweed!
---
Marcee Burleson » CEO and Financial Manager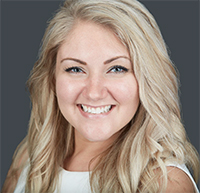 Marcee was born in Tampa, Florida and moved with her father and mother to the greater Wilmington area at the age of 2. She has grown to love the beautiful coastal community and all it has to offer. Marcee attended college at UNCW and obtained her Real Estate License in 2014. With a background in Property Management, Marcee has more than 7yrs experience and is excited to continue her passion with Ultimate Property Management and help you with any of your rental needs.
As the leasing and financial administrator she maintains financial records, processes payments and owner disbursements, while assisting with leasing, marketing and resident relations. One of Marcee's chief goals is to ensure compliance with the many stringent laws impacting the business. If you like getting paid, you'll love Marcee Burleson!
---
Jamey Saperstein » Maintenance Coordinator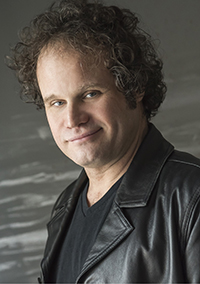 Jamey became a do-it-yourself guy years ago when he found himself a first-time homeowner. Realizing no one had updated the property in 30 years, he rolled up his sleeves and began the process of sprucing things up. Inspired by his success at replacing decades-old wallpaper, floor tile, and kitchen cabinets, he began tackling the rest of the property. Under the guidance of his father-in-law, a retired electrician and gifted problem solver known affectionately as "The Wizard", he began digging into the more complex projects and in one summer, had pretty much renovated the entire property. Since then, he has developed a passion for historic homes. When he's not coordinating repairs and helping resolve such issues as "why isn't my fridge getting cold?" and "where did my roof go?", Jamey spends his free time pursuing his passions as actor, comedian, musician, storyteller, and raconteur.
---
Zach Hanner » Leasing Consultant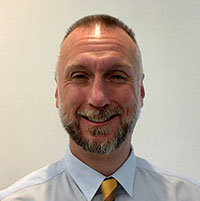 Zach Hanner is a graduate of the University of North Carolina at Chapel Hill with a BA in Speech Communications, focusing in Performance Studies. He has worked as a professional actor, writer, director, producer and musician for the past 28 years in Chapel Hill, Wilmington and New York City. Zach has experience working in the home improvement industry as well as having owned numerous rental properties in the past. He lives in the Long Leaf Hills neighborhood with his wife, landscape designer Dagmar Cooley, and their son Beck, a student at Hoggard High School. Zach enjoys surfing, playing music and taking in the amazing outdoors here in coastal Carolina.
---
Halle McAdam » Leasing Agent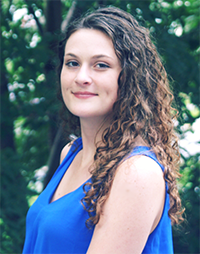 Halle McAdam has 8 years of experience in Real Estate & Property Management specializing in leasing and vacation rentals in New Hampshire's Lakes Region. Attracted to the charming coastal town, she has made Wilmington her new home with her significant other and two cats. She is proud to join Ultimate Property Management as their Leasing Agent.
---
Matthew Robert » Marketing Director
Matthew is the visionary on the team. With his track record of creating high-performing business marketing plans and social media performance, Ultimate Property Management is excited to have Matthew's extensive skills and expertise on the team. Matthew not only excels in strategic thinking, but he also implements knowledgeable approaches to drive engagement, awareness, acquisition, and communication to the local community and our clients. With Matthew's collaboration, we are excited to continue to grow our mission to our local rental market.
---